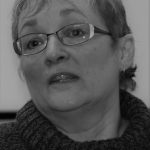 Laurel Smith (Artistic Producer/Director) A theatre director, playwright, teacher, producer and performer with an MA in Drama and an MBA, Laurel has directed at Gryphon Theatre, Capitol Theatre, and the Shaw Festival, among many others. Founding Artistic Producer of the Classic Theatre Festival, Laurel has directed Blithe Spirit, Bell, Book and Candle, The Fourposter, Two for the Seesaw, Mary, Mary, The Star-Spangled Girl, The Marriage-Go-Round, Come Blow Your Horn, Dial M for Murder, Barefoot in the Park, Wait Until Dark, I Ought to be in Pictures, Arms and the Man, and An Inspector Calls, as well as  the Listen Up! youth theatre project.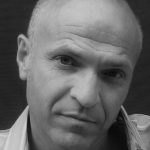 Roger Schultz (Scenic Designer) is happy to be joining the 2017 Classic Theatre production team. His many credits range from Summer Festivals to Regional Theatre and include a number of Canadian premieres. He currently lives in Ottawa, and previous to that in Alberta where he worked and taught extensively throughout the province. He has one forgotten Dora Mavor Moore Award nomination, some Betty Mitchell Award nominations, multiple Sterling Award nominations and wins, and most recently a Prix Rideau Award for outstanding set design.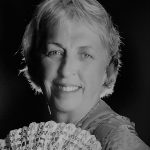 Renate Seiler (Costume Designer) For Classic Theatre Festival: Same Time Next Year, I Ought to Be in Pictures, Arms and the Man, An Inspector Calls, Barefoot in The Park, Wait Until Dark, Come Blow Your Horn, Dial M for Murder, The Star-Spangled Girl, The Marriage-Go-Round. Elsewhere: Open House, the Opera (Popinjay Productions), My Narrator, Chapter Two (Perth Studio Theatre), Jasper Station, It Runs in the Family, Wrong for Each Other, The Affections of May, Kiss the Moon Kiss the Sun (Smiths Falls Community Theatre), My Fair Lady (Perth Community Choir). Renate particularly enjoys using colour to underscore character and plot development.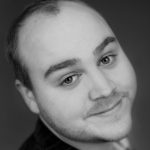 Wesley McKenzie (Lighting Designer/Production Manager) is a Lighting, Sound and Video designer based in Toronto. Lighting design credits include: The Italian Girl in Algiers and The Rape of Lucretia (MYOpera); Tales of Hoffman (Wilfrid Laurier University); An Inspector Calls, Arms and the Man, I Ought be in Pictures, Wait until Dark and Barefoot in the Park (Classic Theatre Festival); An Ode to Nativity, Elijah and L'enfance du Christ (Pax Christi), Three Women Mourn the Apocalypse (Old Norman Productions).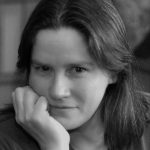 Alison Muir (Stage Manager) ) is happy to be returning to Classic Theatre Festival. Alison has a Masters in Acting from Carnegie Mellon University and the Moscow Art Theatre School. Past credits include Twelfth Night directed by Catriona Leger, Arms and the Man directed by Laurel Smith, Reader Be Thou Also Ready directed by Karen Valanne, 937 directed by Ken Schwartz. She is proud to be Stage Managing Candida and she hopes you enjoy the show.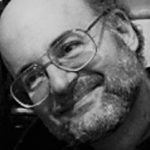 Matthew Behrens (Associate Producer/Sound Designer) Eighth season with Classic Theatre Festival. A long-time writer for print and radio, stage credits include What's a Girl to Do, The December 6 Memorial, and Ontario, Yours Too (Burning Passions Theatre), Kafka's The Trial (TASC), First Sight of First Night (First Night Toronto). In 2014 he published Unions Matter (Between the Lines) and contributes regularly to dozens of print and on-line publications. Matthew is also a community organizer with youth, refugees, prisoners, and torture survivors.
Jeffrey Aarles (Reverend James Mavor Morrell) Delighted to return to Classic Theatre Festival and to a role he first performed – also under Laurel's excellent direction – in 2009. He appeared as Charles in CTF's inaugural production, Blithe Spirit. Jeffrey has been in (and occasionally out) of the acting biz for years, (stage, TV, film) mostly in Toronto, Ottawa and Montréal. Favourite theatrical roles include Charles in Blithe Spirit, Harpagon in a commedia dell'arte version of The Miser, a drunken undertaker in Canoe Lake, and a wise-cracking yogic apostle in You Don't Know the Half of It.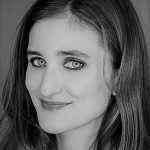 Anna Burkholder (Miss Proserpine Garnett) This is Anna's second show with Classic Theatre Festival. She is delighted to be back in beautiful Perth and working with an outstanding team. Anna trained at East 15 Acting School in England and has worked in several British theatres, including the National Theatre. She is now based in Toronto, where she runs her design company: Burkyco Studios. (www.burkyco.com)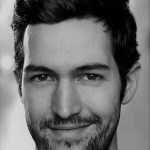 Fraser Elsdon (Rev. Alexander Mill) has appeared in An Inspector Calls (Classic Theatre Festival), Ring of Fire: The Music of Johnny Cash,  Buddy: The Buddy Holly Story (Globe Theatre), Mary's Wedding (Public Utility Company), Romeo and Juliet (Theatre by the Bay), Desperately Seeking Something (Toronto Fringe), The Corpse Bride (Theatre Panik), Hero & Leander (Common Descent/SummerWorks). Television credits include Reign and Murdoch Mysteries. Fraser is the author of three plays and was a member of the inaugural Storefront Theatre Playwright's Unit.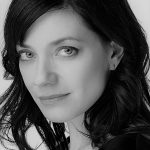 Dana Fradkin (Candida) loves this play and this town. Selected Theatre: The Things We Do For Love, The Servant of Two Masters (Odyssey Theatre); La Boheme, Atom Egoyan's Die Walkure (Canadian Opera Company); Hogtown (The Campbell House); AutoShow (Convergence Theatre), Macbeth,  Comedy of Errors (Shakespeare in the Square); Vanishing Currents (Caravan Tallship Company), Tony N' Tina's Wedding (Second City Toronto), The Belle of Winnipeg (Dora Award musical composition), Gold Fever and The Last Man on Earth (Keystone Theatre/Co-founder). Selected TV/film: First Light, Reign, Fatal Vows, Cold Blood and her short film, Satisfaction. Upcoming: she co-wrote and stars in the short film, The Case of The Massey Bodice Ripping.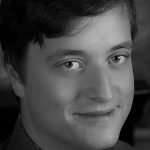 Sean Jacklin (Eugene Marchbanks) is a graduate of George Brown College and The University of Guelph's theatre training programs. Sean is currently working with Epigraph Collective on a verbatim theatre show about the Millennial generation's current struggles and their interactions with the Baby Boomers. Recent credits: Creator/Actor/Singer in City Livin', Deputy Governor Danforth in The Crucible (Kindling Collective). For CTF: Eric in An Inspector Calls, Policeman 2 in Wait Until Dark, Harry Pepper in Barefoot in the Park.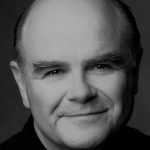 William Vickers (Mr. Burgess) Bill is thrilled to be back in picturesque Perth for this fourth season with the Classic Theatre Festival. He's a 28-year member of the Shaw Festival acting ensemble and has worked across Canada for major regional theatres. He also spent three seasons with the Stratford Festival, and is a graduate of Bishop's University and the National Theatre School of Canada.