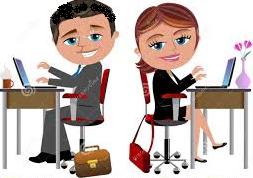 July 6 to October 9
35 hours a week
The Classic Theatre Festival in Heritage Perth is the Ottawa Valley's only professional theatre company. Working to support the myriad activities of the Classic Theatre Festival's 2015 summer season in Perth, along with preparations for its 2016 expansion, the Festival Support Coordinator will work in the following areas: marketing; research; community outreach; on-site support; front of house with incoming and outgoing audiences. This is a training position through the Skills Link Program. Daytime, weekends and evening work required. Driver's license and/or access to vehicle preferred but not required.
Reporting to the Associate Producer and in conjunction with the Front of House Manager, the position includes the following:
Front of House:
– 12 hours per week as needed
– set-up as required
– greeting audience members
– coordinating volunteers
Street Animator:
– in period costume, distributing brochures from 11:30am to 1pm, Wednesday to Friday with occasional Saturdays
Marketing Assistance and Community Outreach:
– attending flea markets, farmer's markets for promotional purposes
– most Saturdays, 5 hours, 8 am-1 pm
– phone calling to promote the Festival
Administration:
– grant research for youth projects
– outreach to local schools regarding new youth project
– managing charitable BBQs
– database design and input
One day per week (every Wednesday) will be spent on training with YAK. Candidates must be eligible for YAK's Skills Link Program:
between the ages of 16 and 30
out of school and looking for work
Not eligible for EI
For more information on the program, please see http://yakyouth.ca/skills-link-program/
To apply for this position, please send your resume and a cover letter to: Matthew Behrens, Associate Producer, Classic Theatre Festival at info@classictheatre.ca by Friday, June 5, 2015.