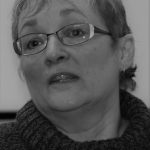 Laurel Smith (Artistic Producer/Director) A theatre director, playwright, teacher, producer and performer with an MA in Drama and an MBA, Laurel has directed at Gryphon Theatre, Capitol Theatre, and the Shaw Festival, among many others. Founding Artistic Producer of the Classic Theatre Festival, Laurel has directed Blithe Spirit, Bell, Book and Candle, The Fourposter, Two for the Seesaw, Mary, Mary, The Star-Spangled Girl, The Marriage-Go-Round, Come Blow Your Horn, Dial M for Murder, Barefoot in the Park, Wait Until Dark, I Ought to be in Pictures, Arms and the Man, and An Inspector Calls, as well as  the Listen Up! youth theatre project.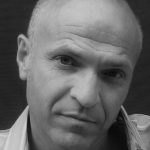 Roger Schultz (Scenic Designer) is happy to be joining the 2017 Classic Theatre production team. His many credits range from Summer Festivals to Regional Theatre and include a number of Canadian premieres. He currently lives in Ottawa, and previous to that in Alberta where he worked and taught extensively throughout the province. He has one forgotten Dora Mavor Moore Award nomination, some Betty Mitchell Award nominations, multiple Sterling Award nominations and wins, and most recently a Prix Rideau Award for outstanding set design.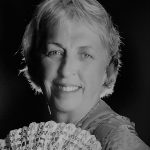 Renate Seiler (Costume Designer) For Classic Theatre Festival: Same Time Next Year, I Ought to Be in Pictures, Arms and the Man, An Inspector Calls, Barefoot in The Park, Wait Until Dark, Come Blow Your Horn, Dial M for Murder, The Star-Spangled Girl, The Marriage-Go-Round. Elsewhere: Open House, the Opera (Popinjay Productions), My Narrator, Chapter Two (Perth Studio Theatre), Jasper Station, It Runs in the Family, Wrong for Each Other, The Affections of May, Kiss the Moon Kiss the Sun (Smiths Falls Community Theatre), My Fair Lady (Perth Community Choir). Renate particularly enjoys using colour to underscore character and plot development.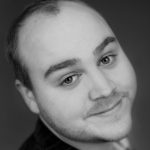 Wesley McKenzie (Lighting Designer/Production Manager) is a Lighting, Sound and Video designer based in Toronto. Lighting design credits include: The Italian Girl in Algiers and The Rape of Lucretia (MYOpera); Tales of Hoffman (Wilfrid Laurier University); An Inspector Calls, Arms and the Man, I Ought be in Pictures, Wait until Dark and Barefoot in the Park (Classic Theatre Festival); An Ode to Nativity, Elijah and L'enfance du Christ (Pax Christi), Three Women Mourn the Apocalypse (Old Norman Productions).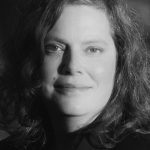 Jennifer Stobart (Stage Manager) Since last summer (which was her second season in beautiful Perth), 2016/17 has taken Jennifer to stage manage shows in Montreal (Battered, Infinitheatre), Sudbury (It's a Wonderful Life, Sudbury Theatre Centre), Calgary (We Are All Treaty People, Quest Theatre), Winnipeg, London, England and Sydney, Australia (Huff, Native Earth Performance). Thankful for her marvelous career (over 130 professional productions in 30 years), constantly counting her numerous blessings; as always, Jennifer sends love to her Mom.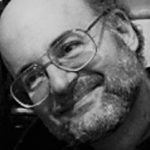 Matthew Behrens (Associate Producer/Sound Designer) Eighth season with Classic Theatre Festival. A long-time writer for print and radio, stage credits include What's a Girl to Do, The December 6 Memorial, and Ontario, Yours Too (Burning Passions Theatre), Kafka's The Trial (TASC), First Sight of First Night (First Night Toronto). In 2014 he published Unions Matter (Between the Lines) and contributes regularly to dozens of print and on-line publications. Matthew is also a community organizer with youth, refugees, prisoners, and torture survivors.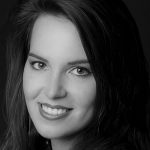 Chandel Gambles (Laura) Recently returned from entertaining on cruises in Australia, Chandel is thrilled to perform in her first Classic Theatre Festival production. Acting credits include: The Financier (Odyssey Theatre), Whether You Like It Or Not (Odyssey Theatre), Joseph and Amarise (Fresh Meat Festival), and 2015 Best Actress Prix Rideau Award nomination Venus in Fur (Plosive Productions). Behind the scenes credits include: Patria Cycle-Asterion (Murray Schaffer), Divergent Dances (Anandam), Nova Scotia's Maritime Marionettes, numerous Opera Lyra productions, and writing Canadian docudrama Prairie Seas.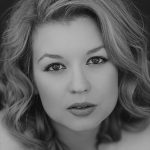 Lauren Horejda (Jan Sanderson) Prairie girl at heart, Lauren is thrilled to perform in her first Classic Theatre Festival production. Selected credits include: Beatrice-Joanna in Changeling (Desiderata Theatre) 2016 MyEntertainmentWorld Best Actress Nominee, Kate in Old Times (Unit102), Slave in Human Furniture (Red One Theatre Co), Rosencrantz in Hamlet (Unit102) 2015 MyEntertainmentWorld Best Supporting Actress Nominee, Mercutio in Romeo&Juliet (Leroy St. Theatre), Hedda Gabler in Hedda Gabler (Desiderata Theatre). Camera Credits include: The Handmaids Tale (recurring) – Hulu, Beauty & The Beast – CW, Remedy (CTV), Nikita (recurring) – CW. Check out more at www.laurenhorejda.com and follow her on Instagram @rubydesire. Enjoy the show!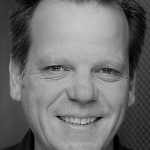 Alastair Love (George Willowby) Alastair found his way on stage at a very young age in a musical, The Muffin-man! Theatre has taken him across the country and over the pond seeking that truth found on stage.  Feeling blessed for each opportunity to express love through creativity. He hopes that doesn't sound too lost in the clouds! What a great joy to be returning to such a beautiful and interesting part of our country. Thanks CTF for a 4th season. With Love, Pura Vida!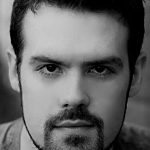 Lindsay Robinson (Greg Sanderson) Lindsay is so grateful to be returning to Perth this season for IBBBM! Lindsay has been seen in previous CTF Shows such as Come Blow Your Horn and Arms and the Man. Lindsay is currently applying to medical school in Ontario! Theatre heals life. Breathe it in! Big thanks to Mom, Dad, AC + US, DF, and BBC.  Enjoy the show!