---
Eat at one of our fine dining partners:

CAFE BEAN
1 Sherbrooke Street East, Perth, ON, K7H 1A1
613-264-3330
www.facebook.com/Cafe-Bean
CC'S ON THE RIDEAU
1030 Rideau Ferry Rd, Rideau Ferry, ON K7H 3C7
613-267-6060
ccsontherideau.com
EAST MEETS WEST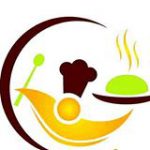 40 Foster Street, Perth, ON, K7H 1R7
613-466-0310
eastmeetswest.ca
Step into East Meets West and experience the comfort of small town charm with an exotic twist.
FIDDLEHEADS BAR AND GRILL
53 Herriott Street, Perth, ON, K7H 1T5
613-267-1304
fiddleheadsbarandgrill.com

MICHAEL'S TABLE
110 Gore Street East, Perth, ON, K7H 1J3
613-267-0008
michaelstable.ca
Allow us to be a part of your daily routine. Our food is as good as home, and we'll do all the dishes! A modern and comfortable dining room that is a perfect fit for any occasion. Allow our friendly servers to take care of you. Enjoy your night out, and let us know what we can do to make your evening special.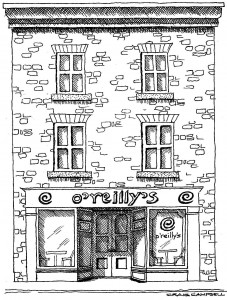 O'REILLY'S PUB AND RESTAURANT
43 Gore Street East, Perth, ON, K7H 1H4
613-267-7994
oreillyspubperth.com
Whether you want to enjoy a meal before the theatre or try something from our new late night menu afterwards, O'Reilly's is the perfect spot. Featuring local and international beers, regular live music and one of the largest patios in Perth.
PENNY'S RESTAURANT
Highway 7, Perth, ON K7H 3C8
613-267-6394
THE RED FOX RESTAURANT
80 Foster Street, Perth, ON, K7H 1S1
613-267-2725
THE TWISTED FORK CAFE
4 Gore Street East, Perth, ON, K7H 1H5
613-264-0506
www.facebook.com/thetwistedforkcafe
---
Spend the night or weekend:

CIRCA 1894 B&B AND DAY SPA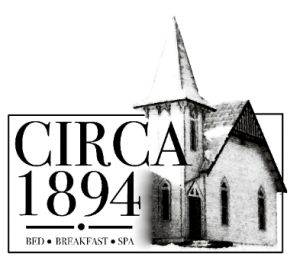 1131 Concession 3, Dalhousie, Lanark, ON, K0G 1K0
613-259-9988
www.circa1894.com
Located in the Sunday School portion of our renovated former United Church, our B&B offers Spa amenities at no extra charge. Come pamper yourself in our 2 hot tubs, cold tub, 2 FAR Infra-red saunas and Finnish sauna on three decks. While you are in the area, we also offer the facilities by the hour or half day. Local/seasonal/organic (where feasible) breakfast is included. Massage and Reiki Treatments, Lunches, Afternoon Tea and Dinner available. Three bedrooms and an RV available.
DRUMMOND HOUSE PERTH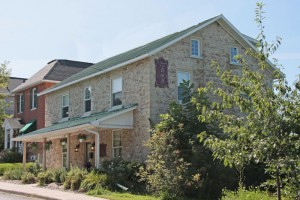 30 Drummond Street East, Perth, ON, K7H 1E9
613-267-1038
drummondhouseperth.com
Our historic 1830 stone residence is conveniently located in the heart of  downtown Perth adjacent to the lovely Tay River Basin. Choose from our three luxurious suites, each with its own private bath, fine linens and towels plus a flat screen HD television. A total R&R Experience, enjoy our heated in-ground salt water pool, hot tub and gourmet breakfasts. Book with Drummond House and get 10% off both accommodation and Classic Theatre Festival tickets!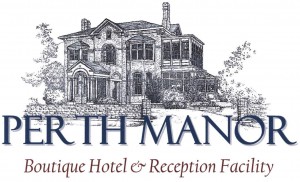 PERTH MANOR BOUTIQUE HOTEL
23 Drummond Street West, Perth, ON, K7H 2J6
613-264 -0050
perthmanor.com
Perth Manor Boutique Hotel, built in 1878 on an acre of property in  Downtown Heritage Perth is your opportunity to step back in time and  enjoy today's luxuries in one of our beautifully appointed rooms. All guest rooms offer full hot breakfast, en-suite private washrooms, air conditioning, parking and more!
---
For a unique shopping experience:

BARNABE'S YOUR INDEPENDENT GROCER
80 Dufferin Street, Perth, ON, K7H 3A7
613-267-6763
Like us on Facebook!
PERTH BREWING COMPANY
121 Dufferin Street, Highway 7, Perth, ON, K7H 3A5
613-264-1087
perthbrewing.ca
PERTH PC
34 Gore St E, Perth, ON K7H 1H5
(613) 264-0593
perthpc.ca
PERTH PLANING MILL
25 Lanark Road, Perth, ON K7H 2R9
613-267-0233
ppmsupply.com
PERTH FASHION MILL
41 Foster Street, Perth, ON, K7H 1R9
613-267-4844
perth fashion mill
---
Visit one of our area's many attractions:

ONTARIO HIGHLANDS TOURISM ORGANIZATION
9 International Drive, Suite 129, Pembroke, ON K8A 6W5
1-855-629-6486
ontarioshighlands.ca
PERTH OUTFITTERS
21 Craig Street, Perth, ON, K7H 1X8
1-855-233-2121
perthoutfitters.com/
PERTH TOURISM/MATHESON HOUSE MUSEUM
11 Gore Street East, Perth, ON, K7H 1H4
1-855-326-1947
perthtourism.ca
STEWART PARK FESTIVAL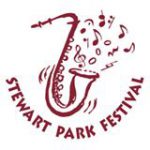 80 Gore St E Perth, ON, K7H 1H9
613-267-3311 ext. 2251
www.stewartparkfestival.com/
Join us for the 25th anniversary of the Stewart Park Festival: 4 days of music in the park from July 14 to 17.
TAY RIVER REFLECTIONS
131 Mill St, Lanark Highlands, ON, K0G 1K0
(613) 264-0888
tayriverreflections.com
---
Find out about our friendly area services:

CARLETON REFRIGERATION
150 Industrial Ave, Carleton Place, ON K7C 3T2
613-257-8282
carletonrefrigeration.com
CAROLINA RETIREMENT SUITES
105 North Street, Perth, ON, K7H 3P3
613-267-7000
nauticallandsgroup.com
CUPW-STTP
377 Bank Street, Ottawa, Ontario, K2P 1Y3
613-236-7238
www.savecanadapost.ca
KROWN RUST CONTROL
2021 Rogers Road, Perth, ON, K7H 3P4
(613) 267-3120
www.krown.com
MCADOO CONSTRUCTION
1 Taggart Crescent, Perth, ON, K7H 3P5
613-264-1172
mcadoo.on.ca
TICKETS PLEASE
39 Foster Street, Perth, ON, K7H 1R8
613-485-6434
ticketsplease.ca
TV COGECO
1-855-628-7531
cogeco.ca
WTC COMMUNICATIONS
94 Gore Street East, Perth, ON, K7H 1J2
613-547-6939
wtccommunications.ca
---
For more things to see and do in Perth and surrounding area:
Lanark County Tourism Association
Rideau Heritage Route – a UNESCO World Heritage Destination