---
Eat at one of our fine dining partners:

CC'S ON THE RIDEAU
1030 Rideau Ferry Rd, Rideau Ferry, ON K7H 3C7
613-267-6060
ccsontherideau.com

MICHAEL'S TABLE
110 Gore Street East, Perth, ON, K7H 1J3
613-267-0008
michaelstable.ca
Allow us to be a part of your daily routine. Our food is as good as home, and we'll do all the dishes! A modern and comfortable dining room that is a perfect fit for any occasion. Allow our friendly servers to take care of you. Enjoy your night out, and let us know what we can do to make your evening special.
MILANO PIZZA AND WINGS


56 Wilson St W, Perth, ON K7H 2N3
(613) 264-8883
milanopizza.ca
A culinary institution synonymous both with rural Eastern Ontario towns as well as Ottawa has planted its latest set of roots in Perth.  Milano Pizzeria is a well-known brand that's been around for 50 years. With space to seat 40 people and the capacity to offer eat-in, takeout, and delivery options, the new Milano features a broad array of everything from pizza, salads, and finger foods to wings, burgers, fish and chips, Donair and beef and chicken shawarma. Operating daily from 11 am to 10 pm, with extended hours to midnight on Friday and Saturday nights, the new location also features a "Perth Special Pizza" that features sweet candied bacon, chicken, green olives, hot peppers, onion and bacon.
PENNY'S RESTAURANT
Highway 7, Perth, ON K7H 3C8
613-267-6394
THE RED FOX RESTAURANT
80 Foster Street, Perth, ON, K7H 1S1
613-267-2725
THE TWISTED FORK CAFE
4 Gore Street East, Perth, ON, K7H 1H5
613-264-0506
www.facebook.com/thetwistedforkcafe
---
Spend the night or weekend:

CIRCA 1894 B&B AND DAY SPA
1131 Concession 3, Dalhousie, Lanark, ON, K0G 1K0
613-259-9988
www.circa1894.com
THE COVE COUNTRY INN AND SPA
2 Bedford St, Westport, ON K0G 1X0
(613) 273-3636
coveinn.com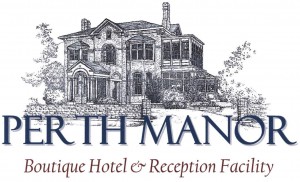 PERTH MANOR BOUTIQUE HOTEL
23 Drummond Street West, Perth, ON, K7H 2J6
613-264 -0050
perthmanor.com
Perth Manor Boutique Hotel, built in 1878 on an acre of property in  Downtown Heritage Perth is your opportunity to step back in time and  enjoy today's luxuries in one of our beautifully appointed rooms. All guest rooms offer full hot breakfast, en-suite private washrooms, air conditioning, parking and more!
---
For a unique shopping experience:

PERTH BREWING COMPANY
121 Dufferin Street, Highway 7, Perth, ON, K7H 3A5
613-264-1087
perthbrewing.ca
PERTH PC
34 Gore St E, Perth, ON K7H 1H5
(613) 264-0593
perthpc.ca
PERTH PLANING MILL
25 Lanark Road, Perth, ON K7H 2R9
613-267-0233
ppmsupply.com
PERTH FASHION MILL
41 Foster Street, Perth, ON, K7H 1R9
613-267-4844
perth fashion mill
---
Visit one of our area's many attractions:

ONTARIO HIGHLANDS TOURISM ORGANIZATION
9 International Drive, Suite 129, Pembroke, ON K8A 6W5
1-855-629-6486
ontarioshighlands.ca
PERTH TOURISM/MATHESON HOUSE MUSEUM
11 Gore Street East, Perth, ON, K7H 1H4
1-855-326-1947
perthtourism.ca
---
Find out about our friendly area services:

CUPW-STTP
377 Bank Street, Ottawa, Ontario, K2P 1Y3
613-236-7238
www.savecanadapost.ca
MCADOO CONSTRUCTION
1 Taggart Crescent, Perth, ON, K7H 3P5
613-264-1172
mcadoo.on.ca
MCNAMEE KILPATRICK
9 Lanark Rd, Perth, ON K7H 2R9
(613) 267-2378
mcnameekilpatrick.com
TICKETS PLEASE
39 Foster Street, Perth, ON, K7H 1R8
613-485-6434
ticketsplease.ca
YOUR TV
1-855-628-7531
www.yourtv.tv
TRICHOLOGY STYLISTS
23 Wilson Street West, Perth, ON, K7H 2N1
613-326-0909
trichologystylistsperth.com
WTC COMMUNICATIONS
94 Gore Street East, Perth, ON, K7H 1J2
613-547-6939
wtccommunications.ca
---
For more things to see and do in Perth and surrounding area:
Lanark County Tourism Association