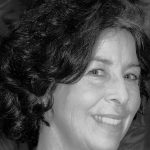 Joanna McAuley Treffers (Director) What a hoot to be working as Laurel's directing mentee with this troupe of young actors in the walking plays. Thrilled to be back with the Festival in this capacity, Joanna trusts you will be entertained by all the theatrical offerings this season, and she welcomes you back.
Brooks Knapton (Stage Manager) was raised in the town of Perth. She is an artistic person who does drawing, painting, a number of different crafts, but tends to gravitate towards sculpture. She will be attending NSCAD University in the fall of 2017 to pursue her artistic talent. Brooks has been in a number of school plays, and enjoyed 4 years of drama class.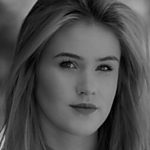 Keegan Carr (Bridget O'Leary, Mrs. Kane) Classic Theatre Festival debut. Keegan has appeared in a number of musicals with Perth and Ottawa companies, and has performed in plays competing in the Eastern Ontario Drama League festivals. Favourite credits include: Eponine in Les Miserables (Orion), Heather Duke in Heathers: The Musical (CMTS), and Maureen in RENT (AMT). Keegan would like to thank everyone for coming out to support Heritage Perth, and hopes you enjoy the show!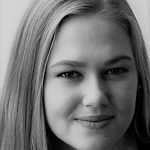 Emma Houlahan (Isabella Matheson, Mrs. McGee) Emma is excited to be joining the Classic Theatre Festival's walking plays this year. Recent credits include: Vagina Monologues (V-Day at York), Rent (VCP), Drowsy Chaperone (Perth Studio Theatre), Jekyll and Hyde (VCP), Little Women (Perth Studio Theatre). Emma would like to thank her family and friends for their continued love and support.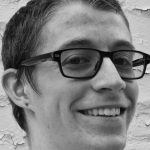 Garrett Pipher (Ephraim Baines, Jeremy) I've been acting in various community plays for ten years now, and this will be my second year with the Classic Theatre Festival. I was also involved in last year's production of Listen Up! Lanark County with Burning Passions Theatre. In my spare time I like to read, write, and play guitar.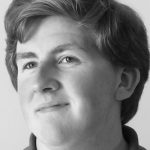 Connor Williamson (Charles Matheson, Alan) Connor is once again proud to be working with the Classic Theatre Festival's Youth Troupe, having performed in 2016. He recently performed in the company's production of Listen Up!  Connor has also appeared in: Death and Taxes: The Musical, Over the River and Through the Woods, Death of a Salesman, Under Milk Wood and The Last Deadman. Connor recently won an Award of Excellence at the Sears Ontario Drama Festival, He dedicates his performances to his family for their continued enthusiasm and support as he pursues a career in acting.