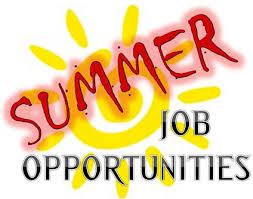 The Classic Theatre Festival is seeking employees this summer at Arts Court Theatre in Ottawa. Please review the available positions below.
TO APPLY:
Please provide your resume and a cover letter to:
Laurel Smith, Artistic Producer
laurel@classictheatre.ca
DEADLINE: May 31, 2022
Box Office Coordinator (1 position)
The Box Office Coordinator is an 8-week summer position from July 4 to August 28, 2022. The position will be responsible for both on-site and remote receipt of phone and web inquiries regarding ticket sales, show information, theatre accessibility, pandemic health protocols, and the information to ensure those planning on a trip to the theatre have all the information they need to enjoy both the play itself as well as the experience of interacting with a welcoming, enthusiastic Festival team.
Training will include professional phone protocols, including how to deal with those who, for example, are hard of hearing, will require ambulatory assistance upon their arrival, or require additional accommodations. Accessibility guidelines (AODA), sexual harassment rights and responsibilities, and the Occupational Health and Safety Act will be key parts of the training regimen. The Box Office Coordinator will also learn about appropriate attire for conducting in-person interactions with audience members as well as multi-tasking what will be a busy front face of the Festival as calls come in at the same time in-person ticketing is in process. The position will be trained, mentored, and supervised by the Associate Producer. Skills learned in this position will prove of great benefit in a variety of job environments, including learning the art of maintaining a respectful and engaged conversation, assisting those who require special accommodations, overcoming shyness in dealing with strangers, learning poise and self-confidence when dealing with a tricky problem, database searches and inputs, cloud computing, reconciling receipts, producing reports, and providing excellent customer service.
This is a training position, however, experience in customer relations is an asset. Candidate must have excellent interpersonal communication and conflict resolution skills and be adept at computer database inputs. Eligible candidates are between the ages of 15 and 30.