Every Thursday and Friday evening at 7pm
July 5 to August 24, 2018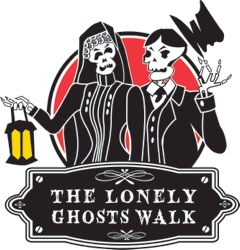 Meet at Matheson House Museum
11 Gore St. E. in Heritage Perth
For directions, click HERE.

---
TICKETS:
Adults: $15 per person
($12 per person  for Classic Theatre Festival ticketholders; proof of purchase required)
Children aged 12 and under:  50% off Adult Price

PLEASE NOTE: In the event of inclement weather, a decision regarding cancellation will be made one hour before each performance. Every effort will be made to notify advanced ticketholders of the cancellation.
---
---
The delightful music, song and comedy of the big band era is on display in the new hour-long family-friendly walking play about war brides, Far From Home, running Thursday and Friday nights in Perth from 7 to 8 pm until the end of August, 2018. #ComeWander to heritage Perth for this Classic Theatre Festival production, featuring the wonderful performing talents of Mallory Brumm, Katie Irvine, Connor Lyon and Connor Williamson. Space is limited, so book now at ticketsplease.ca or 877-283-1283. (Photography by: J.D. Labelle)
---
2017 Lonely Ghosts Walk: The Beat Goes On

Starring: Keegan Carr, Emma Houlahan, Garrett Pipher and Connor Williamson, with Stage Manager Brooks Knapton
Directed by: Joanna McAuley Treffers
Written by: Laurel Smith
---
2016 Lonely Ghosts Walk: A Taste of Perth

A Taste of Perth told the tale of a famous distiller and his tempestuous relationship with a women's temperance leader. For pictures of this compelling play, CLICK HERE.
Starring: Morgan Macdonald, Garrett Pipher, Emily Richardson, and Connor Williamson
Written and directed by: Laurel Smith

---
2015 Lonely Ghosts Walk: The Trials of Daniel Daverne

Starring: Sean Jacklin, Morgan Macdonald, Vivian Masswohl, and Emily Richardson
Written and directed by: Laurel Smith
---