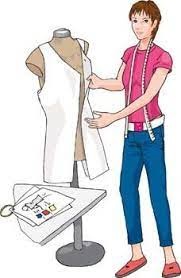 The Classic Theatre Festival, a professional theatre company, is seeking a Costume Designer for our 2023 summer season at Arts Court Theatre in downtown Ottawa. The Classic Theatre Festival is a project of Burning Passions Theatre, a registered charity.
The 2023 playbill includes two productions:
Affairs of State by Louis Verneuil (running July 7 to 30)
Sleuth by Anthony Shaffer (running Aug. 4 to 27)
Duties include:
1.     To design or supervise the selection of the costumes which correspond with the needs and budget of the Production, such needs having been defined in discussions with the Director, the other Designers and the Producer.
2.     To supply Preliminary Designs and Completed Designs as required for the estimation of cost and construction of all costumes.
3.     To co-ordinate and direct the realization of the costume(s) in direct communications with the Production Manager, Director, or with any other agent as appointed by the Producer.
4.     To supervise all shopping and be available as herein defined for shopping.
5.     To supervise the selection of costumes, or parts thereof, which are borrowed, rented, purchased, or selected from the Producer stock or performers' personal wardrobe.
6.     To be responsible for the supervision of all necessary fittings and alterations, these fittings to be scheduled by the Producer at mutually agreed upon times and locations.
7.     To design, select and/or supervise the selection of all accessories, headgear, gloves, footwear, hose, purses, jewellery, umbrellas, canes, fans, masks, etc.
8.     To supervise and/or design makeup and hairstyling and to design, select and/or supervise the selection of wigs, hairpieces, moustaches and beards and to provide sketches showing profile, front and back views with colour information as required by the Producer.
Qualifications include:
•  experience as costume designer for at least 5 productions or equivalent training
•  basic IT skills
•  High professional standards with acute attention to detail.
•  Exceptional communication skills and a demonstrated ability to collaborate with, and lead others.
•  Ability to handle multiple tasks with accuracy and to establish and meet deadlines in a timely manner.
•  Strong sense of initiative and problem-solving skills required
•  Ability to work independently, and also collaborate with the production and artistic team
•  Working knowledge of Ontario's Occupational Health and Safety Act, with specific regards to the live performance guidelines.
We operate under the Canadian Theatre Agreement, and are willing to sign an ADC contract for ADC members. For non-members, we would sign a standard letter of agreement.
Fee: $3,500 per production
To apply, please send resume and references by October 31, 2022 to: Laurel Smith, Artistic Producer: laurel@classictheatre. For more information on the Festival, please see classictheatre.ca.