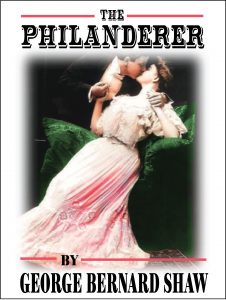 July 24 to August 16, 2020
Classic comedy in the best Shavian tradition
Tues. to Sun. matinees at 2pm
Wed. and Sat. evenings at 8pm

---
Shaw's Victorian-era comedy – exploring the ideas of "New Woman," the absurdity of early divorce laws, and medical quakery – was banned for over a decade when first written.
---
Pre-show Talks by Matthew Behrens, Associate Producer, explain the history, story, background, and social/cultural context of the play and playwright and are included with the price of your ticket. Pre-show Talks are presented at 1:30pm before each matinee, and at 7:30pm before each evening performance.
---
For Tickets and Prices, click here.
---
Our Mainstage Venue at 54 Beckwith Street East, Perth:
For directions, click HERE.