August 4 to 27, 2023
"The most fiendishly clever thriller ever written for the stage." – Times of London
Wed. to Sun. matinees at 1:30pm
Wed., Thurs. and Sat. evenings at 7:30pm
Sleuth is playwright and screenwriter Anthony Shaffer's gripping, Tony-Award-winner, an ingenious story of a mystery writer whose obsession with the inventions and deceptions of fiction and his fascination with games and game-playing sets off a very dangerous and deadly chain of events. This rollercoaster of a thriller – equal parts mischievous humour and gripping anticipation – continually puts the dramatic pedal to the metal, drawing audiences to the edge of their seats as they try to keep one step ahead of the increasingly desperate characters' life-and-death, cat-and-mouse battle of wits.  It ran four years on Broadway and became a film starring Michael Caine and Laurence Olivier.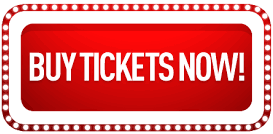 Laurel Smith: Director, Artistic Producer
Holly Meyer-Dymny: Set Designer
Bonnie Garland: Costume Designer, Props Coordinator
Graham Price: Lighting Designer
Liam Bain: Technical and Production Coordinator, Sound Designer
Matthew Behrens: Associate Producer, Dramaturge
Wesley McKenzie: Production Consultant
Stage Manager: Jethelo Espaldon Cabilete
Starring:
Greg Campbell
Alex Frankson
Bertram Kates
Georges Raymondeau
Jozef Eliadas
---
Pre-show Talks by Matthew Behrens, Associate Producer, explain the history, story, background, and social/cultural context of the play and playwright and are included with the price of your ticket. Pre-show Talks are presented at 1pm before each matinee, and at 7pm before each evening performance.
SLEUTH is presented by special arrangement with CONCORD THEATRICALS.
For AFFAIRS OF STATE, click here.