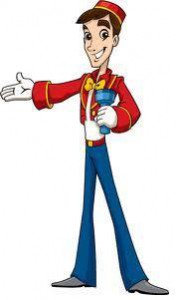 To become part of our fun and exciting team, please contact:
Volunteer Coordinator Madeleine Labelle
(613) 279-1991 or madeleine.labelle[at]hotmail.com
Read the article on Madeleine in Forever Young here!
Volunteer and Student Co-op Opportunities:
THEATRE GREETERS
FRONT OF HOUSE USHERS
BOX OFFICE CASHIERS
THEATRE GREETERS (2 per performance):
Greeters will be positioned at every performance outside the theatre to assist audience members with directions to parking area, answer any questions and generally be an ambassador for the theatre before the show, during intermission and after the show.
FRONT OF HOUSE USHERS (2 per performance):
This position will be responsible for:
– Handing out house programs, checking tickets and greeting audience members before each performance
– Directing audience members to their reserved seats
– Dealing with any issues that arise with audience members during the performance
– Ensuring safe entry and exit of audience members into the theatre space
– Accommodating needs of audience members with special needs (e.g., wheelchairs, assistance devices)
BOX OFFICE CASHIERS (1 per performance):
This position will be responsible for all of the above usher responsibilities, as well as:
– Setting up of box office at each performance
– Processing ticket sales online at the door
– Handling of cash and credit card transactions
– Reconciliation of proceeds in conjunction with the Front of House Manager.