If you love that special Summer Theatre feeling of getting together with family and friends to share in the journey of a story well told, now is the time to get in on the ground floor of our exciting relaunch of the Classic Theatre Festival in downtown Ottawa's Arts Courts Theatre, August 5-28, 2022.
THE FOURPOSTER

We plan to stage one show this summer, and then build back with additional programing next year and beyond. This summer's show is the classic comedic chronicle of a marriage, Jan de Hartog's Tony-Award winning The Fourposter. You'll revel in this beloved Broadway classic, which follows a couple through 35 years of marriage, from a nervous wedding night through to childbirth and parenting, mid-life crisis, empty nesting and the realities of aging.
You can save 20% off on Tickets (if you know your dates and times) or Vouchers (save now, pick your dates later) until April 30, 2022. You can buy online at classictheatre.ca or by calling us at our new number, 613-695-9330, where our box office staff are standing by to help you with your orders.
THE MOVE TO OTTAWA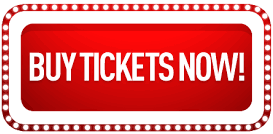 After a glorious decade in Perth, the fundamentals of theatre production were forever changed by the pandemic. Our Board and staff determined that the only way we could remain viable was by switching venues and starting anew. Although we're in a new location, it's still the same Classic Theatre Festival, with our warm community welcome, colourful and informative lobby displays, the Pre-show Talks at the half hour, the Loonie-Toonie Book Sale to support the Save-a-Seat Program (to open up the theatre to low-income and socially marginalized people), our mentorship with young people, and award-winning entertainment presented by some of this country's finest theatre professionals.
On top of that, we have a new box office system designed to make your online experience flow easily as you purchase your tickets, or buy and redeem your vouchers. And our new theatre space, Arts Court Theatre, boasts more washroom availability, a bigger lobby space, full wheelchair accessibility, hearing assist, air conditioning, and even arm rests on the chairs!
LOOKING FORWARD SAFELY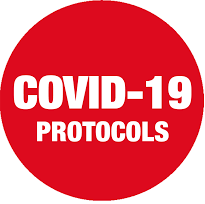 The past two years have been devastating for arts companies and audiences alike, but with what we've learned over the pandemic, we are confident that we are able to now present live theatre once more in a manner that prioritizes safety and minimizes risk. (See our pandemic health protocols.) Given that the pandemic is not going away and we anticipate that mitigating measures will be necessary to make gathering much safer, we will be requiring mask use for all staff, volunteers, and audience members inside the theatre during the run of the show.
We look forward to welcoming you back this summer and continuing our shared summer theatre journey.
Wishing you good health and best wishes,
Laurel and Matthew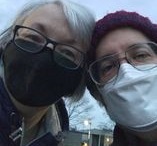 Laurel Smith, Artistic Producer
Matthew Behrens, Associate Producer