LIGHTING DESIGNER POSITION: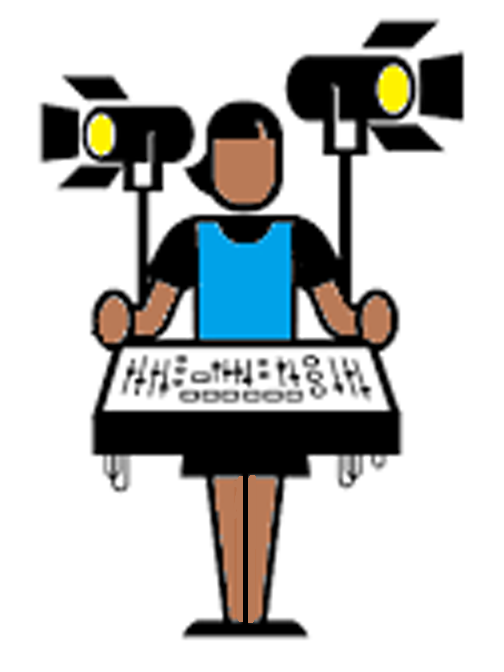 The Classic Theatre Festival, a professional theatre company, is seeking a Lighting Designer for our 2023 summer season at Arts Court Theatre in downtown Ottawa. The Classic Theatre Festival is a project of Burning Passions Theatre, a registered charity.
The 2023 playbill includes two productions:
Affairs of State by Louis Verneuil
(running July 7 to 30)
Sleuth by Anthony Shaffer
(running Aug. 4 to 27)
Duties include:
1. To design the lighting to correspond with the needs and budget of the Production, such needs having been defined in discussions with the Director, the other Designers and the Theatre.
2. To coordinate and direct the realization of the Lighting in direct communication with the Head Electrician, Production Manager, Director, or with any other agent as appointed by the Theatre.
3. To provide: a hanging plot drawn to scale showing type and position of all lighting equipment, lighting equipment and hookup schedules, full equipment list, additional schedules, specifications and working drawings for colour media, special effects and other items necessary for realization of the Lighting.
4. To maximize the use of the inventory of equipment and colour provided by the Theatre. Any additional equipment or colour is to be approved in advance by the Theatre.
5. To attend rehearsals as necessary and at least one run-through prior to the first light cueing session.
6. To develop an outline of the cueing format with the Director.
7. To supervise the electrical set-up, to direct the focus of all lighting equipment and their related hook-up.
8. To set and record the lighting cues and to supervise the execution and operation of the Lighting during technical and dress rehearsals and the first public performance.
9. To be available for consultation until the Official Opening performance of the Production.
10. To provide updated plots, schedules and cues descriptions of the Approved Design.
11. To design and/or supervise special effects including projections, gobos, visible transitions and all practical electrics, in consultation with the other Designers, the Director and the Theatre.
Qualifications include:
•  experience as lighting designer for at least 5 productions or equivalent training
•  knowledge of QLab
•  knowledge of lighting board operation
•  superior IT skills
•  High professional standards with acute attention to detail.
•  Exceptional communication skills and a demonstrated ability to collaborate with, and lead others.
•  Ability to handle multiple tasks with accuracy and to establish and meet deadlines in a timely manner.
•  Strong sense of initiative and problem-solving skills required
•  Ability to work independently, and also collaborate with the production and artistic team
•  Working knowledge of Ontario's Occupational Health and Safety Act, with specific regards to the live performance guidelines.
We operate under the Canadian Theatre Agreement, and are willing to sign an ADC contract for ADC members. For non-members, we would sign a standard letter of agreement.
Fee: $2,850 per production
To apply, please send resume and references by November 15, 2022 to: Laurel Smith, Artistic Producer: laurel@classictheatre.ca.