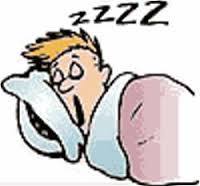 Anyone with a spare bedroom is in for a treat this summer should they decide to host one of the visiting professional actors with the Classic Theatre Festival, which celebrates its 5th anniversary with a historic, theatrical guided walking tour, two hits from the golden age of Broadway (Neil Simon's comedy Come Blow Your Horn and Frederick Knott's nail-biting mystery, Dial M for Murder), and a brand new venue at 54 Beckwith Street East.
Currently, the Festival has actors who will be arriving in Perth for two separate six-week periods, June 22-August 4 and July 20-September 1. The Festival is hoping individuals or families with spare bedrooms and access to a kitchen and washroom are able to host one of the performers (all of whom pay for their own food). In return, host individuals and families receive free passes to the festival all summer long as well as exclusive invites to special Festival social events.
For Perth resident Helen Gamble, 2014 marks the 5th season she has hosted a performer, and she looks forward to finding out who she'll be billeting this summer.
"I've billeted at least one actress each year of the Classic Theatre Festival in Perth," Gamble says.  "At first I wondered how it would work out and whether my guest room was adequate. It's been a wonderful experience. I meet interesting, artistic people who are passionate about what they do. They are gone most of the day into the evening, busy with their work schedules. It's fun to have someone coming and going, a bit of company, but someone I don't have to entertain."
Gamble has gotten used to living with actors she sees turning into completely different people when they assume their characters on the Classic Theatre Festival stage. She, among other billet hosts, has also struck up close friendships with those she has hosted, and they often stay in touch via facebook, email, and reunion visits. And it's always a nice surprise to turn on the TV or see a film in which one of the people who stayed with her has gotten a role.
"All they need beyond their room is a shelf in the fridge and one in a cupboard," Gamble says. "They feed themselves, tidy and clean after themselves, and respect my house and routine. My friendly dog seems to be a bonus and often they practice their lines with him as their foil.
"Billeting costs me very little – really, just a bit of hot water for showers and a spare key – but I meet and interact with intelligent, outgoing people and am invited to casual get-togethers of cast, crew, other billeters, and volunteers. I'm gifted with tickets to the plays which are more interesting than ever, because I know at least one cast member. I'm glad I decided to billet that first year and look forward to meeting this year's actress and becoming involved once again."
Scott Clarkson, a veteran Festival performer returning for his 4th consecutive season (audiences will remember his star turns in The Fourposter, Two for the Seesaw, and The Marriage-Go-Round), is staying once again with the Hodgins family in Perth as he preps for his role as a suave lover in Dial M for Murder.
"I had never been billeted for a show before my first time in Perth and wasn't sure what to expect," Clarkson says.  "The entire Hodgins family were so welcoming and cheerful that it made a six-week stay away from home so much easier. This summer will be my fourth with them – and as much as I love Perth and the Classic Theatre Festival, the Hodgins' hospitality is an equally large part of why I am so happy to keep coming back! I am so grateful to see such generosity to the arts."
Even if hosts cannot provide a space for the complete six weeks, some performers may require only two or three-week stints. Individuals interested in hosting an actor should call (613) 264-8088 or email info@classictheatre.ca
Matthew Behrens
Associate Producer
Classic Theatre Festival
Presenting the Classic Hits of Broadway and the London Stage
Box 2121, 57 Foster Street
Perth, Ontario K7H 1R0
(613) 264-8088; 1-877-283-1283 EXT. 3 (toll free)