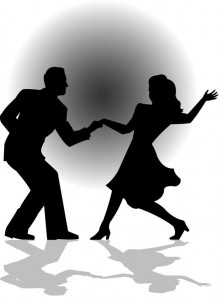 The verdict has long been in on the health benefits of a music-filled life. Whether it's used for therapeutic purposes in retirement homes, to calm agitated teenagers on subway platforms, or to dance the night away, few would dispute the tonic of a Beatles record or a Puccini aria. This phenomenon perhaps explains the enduring legacy of Big Band music, those tunes emerging from the swing era as well as the musical form's interpretation of more contemporary sounds.
In any event, fans of live music, whether for dancing or pure audio enjoyment, have an opportunity to take in one of the province's top bands, Standing Room Only, when they play the Perth Civitan for the annual "Swing into Spring" Classic Theatre Festival fundraiser on Saturday, May 2 at 6:30 pm. Free dance lessons will be provided by the Kingston-based JoLyn Dance, who will focus on social foxtrots with dancers in swing-era period costume.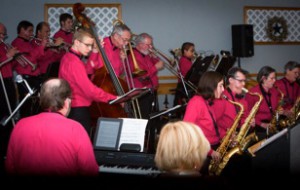 The popular swing dance, which takes place the first Saturday of May, will also feature a cash bar and silent auction with theatre tickets from the Stratford and Shaw Festivals, Thousand Islands Playhouse, and St. Lawrence Shakespeare Festival, as well as a voucher for a night at the splendid Perth Manor Boutique Hotel, among other items.
"Swing dancing is part of the celebration of nostalgia that is at the heart of the Classic Theatre Festival," explains Artistic Producer Laurel Smith. "Research shows that nostalgia, which was once considered an idle pastime, is in fact an important tool in improving quality of life, and in battling depression, anxiety, and other mood disorders.
Indeed, nostalgia as a concept has become a field of academic inquiry for the past decade, and, as "The Guardian" recently reported, nostalgia's measureable effects are shown "both to be a driver of empathy and social connectedness, and a potent internal antidote for loneliness and alienation…that has led to the beginnings of nostalgia-based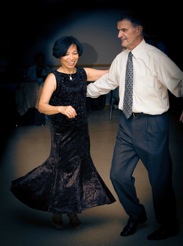 therapies" for things like clinical depression.
"Thus, enjoying golden oldies on the radio or taking in a classic movie or play are not so much escaping from reality as they are acting out a natural, loving and essential means of self-care," says Smith.  "It's a phenomenon that we have certainly noticed of late, as audiences enjoy not just the shows they attend, but also the pre-show talks that situate the plays in the historical, social time period in which they were first written and produced.
"A lot of our audiences were alive when the shows we do were written and staged during the golden age of Broadway and the London stage. This year's plays, both of which come out of the 1960s, will certainly have that wonderful nostalgic feel for a time when, even though the world was topsy-turvy, there was a sense of hope about the future. People like that feeling of hope, it's one they leave the theatre with after being absorbed in a story that brings back memories of those years."
The Festival's 2015 summer season will feature Neil Simon's comedy "Barefoot in the Park" (1963), and the Frederick Knott thriller "Wait Until Dark" (1966), plays which both defined in many ways the experience of growing up for baby boomers. Whether it's the generation gap conflict that produces much of the humour in Simon's work or the contrast between the criminal underworld and the alternative artistic lifestyle in a blind woman's Greenwich Village apartment in the Knott thriller, both will recall filmed versions that starred the likes of Robert Redford, Jane Fonda, and Audrey Hepburn.
Additional nostalgic moments –­ both for a time lived through as well as one many would have liked to visit if they had a time machine – will be provided by the Classic Theatre Festival next summer through brand-new stories as part of the "Perth through the Ages" theatrical walking tour and, in a look at hauntings past, "The Lonely Ghosts Walk."
If you cannot make it but would like to open up a dance spot for someone in the community who cannot afford a ticket, the Save-a-Dance program (similar to the Festival's Save-a-Seat program) is accepting ticket donations in exchange for a tax receipt.
Tickets to the May 2nd "Swing Into Spring" Big Band Extravaganza are available by calling Tickets Please at 613-485-6434. Anyone who purchases by April 15 will be entered into a draw to win a season pass for two to the Classic Theatre Festival.