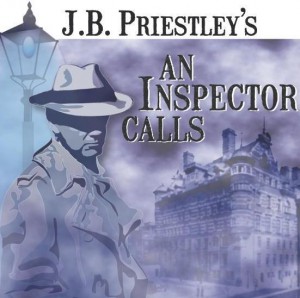 Everyone is a suspect...
Rave reviews from Capital Critics Circle!
Directed by Laurel Smith
Set Design by Lois Richardson
Lighting Design by Wesley McKenzie
Costume Design by Renate Seiler
Sound Design by Matthew Behrens
Production Manager: Wesley McKenzie
Stage Manager: Jennifer Stobart
Production Assistant: Vincent Bracegirdle
Starring:
Greg Campbell as Arthur Birling
Fraser Elsdon as Gerald Croft
Anna Burkholder as Sheila Birling
Elana Post as Sybil Birling
Sean Jacklin as Eric Birling
William Vickers as Inspector Goole
---
An Inspector Calls by J.B. Priestley is a nail-biter of a mystery in which a body has been found and everyone is a suspect. A new BBC-TV film adaptation is scheduled for 2016.
An Inspector Call Photo Gallery