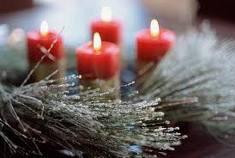 The Classic Theatre Festival has big plans for an expanded assortment of entertainment activities in the summer of 2015, featuring some of Canada's top theatrical talent while providing a forum for young local talent interested in training opportunities with a professional company. The Festival's traditional Holiday Season Sale is now offering major discounts to early bird buyers who order before December 31st.
The Festival continues to grow by producing hits from the golden age of Broadway and the London Stage, including the winning formula of presenting a romantic comedy with a classic thriller, while providing tourists and regional residents alike with many excellent reasons to extend their stay and stimulate the local economy. An Ontario Tourism Ministry report found that the 2014 Festival season produced over half a million dollars in economic spinoffs for local shops, restaurants, and accommodations.
The 2015 mainstage season – returning to the lovely Perth venue at 54 Beckwith Street East (the Good Shepherd Hall of St. James Anglican) – will open with Neil Simon's comedy, Barefoot in the Park, the 10th-longest running non-musical play in Broadway history. The story of a pair of unique newlyweds – he a button-down conservative lawyer and she a free spirit – is bolstered by an eccentric neighbor, an interfering mother and classic New York characters, all of whom ride this comic romp while finding that love can conquer any differences. The show will run July 10 to August 2.
The second show is the gripping Frederick Knott thriller Wait Until Dark (running August 7 to 30), a heart-thumping tale of a blind woman who must fend off a group of seedy drug dealers and thieves who have invaded her apartment using a variety of ruses. Later a beloved Audrey Hepburn film, the stage version features some of the most intense moments Broadway witnessed in the 1960s. The Festival held local auditions in November for the integral role of the spunky 10-year-old and found that the region's countless youth-centred theatrical programs have produced a bumper crop of very talented young thespians.
Both shows will run 8 times a week, with five 2pm matinees running Wednesday to Sunday and 8pm evening shows every Wednesday, Thursday and Saturday.
Returning in 2015 will be the hugely popular Perth through the Ages youth theatre training troupe, which thrilled visitors last summer with a theatrical historic walking tour featuring tales and characters out of Perth's storied past. Running five mornings a week at 11am (Wednesday to Sunday), this year will feature brand-new characters, themes, and stories. Starting at Matheson House Museum, the walking tour will appeal especially to families looking for something to do with their kids and grandkids during the summer holidays.
New this year, the youth troupe will be introducing The Lonely Ghosts Walk each Friday night at 8pm during the summer, starting at the Festival's mainstage site and touring some of the town's most fabled haunted settings, with costumed characters enacting scenes from the town's 200-year ghostly history.
To take advantage of the Holiday Season Sale, simply visit tickestplease.ca or call toll-free at 1-877-283-1283. Order by December 31 and receive a 20% discount off any season ticket (including either of the walking tours). You can pick your dates later!