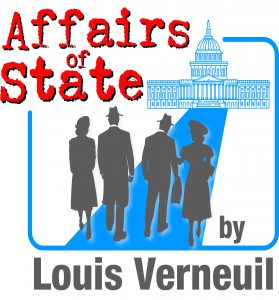 July 7 to 30, 2023
Love and intrigue collide in this post-World War 2 romantic comedy.
Wed. to Sun. matinees at 1:30pm
Wed., Thurs. and Sat. evenings at 7:30pm
Affairs of State is playwright and screenwriter Louis Verneuil's classic, rediscovered post-WW2 comedic gem, a funny and intriguing story about the diplomatic deals and double crosses behind closed doors in Washington featuring a memorable love quadrangle that threatens the appointment of a new Under-Secretary of State. It's a chance to revisit an age when satirical comedies were sophisticated, smart, sassy, insightful, and fun, with the wit and charm of the best Katharine Hepburn/ Spencer Tracy films. It ran for over two years on Broadway when first produced. It's a lovely show that evokes the post-war optimism that infuses so many of the era's stories on stage and screen. And most remarkable of all, Democrats and Republicans speak civilly with one another!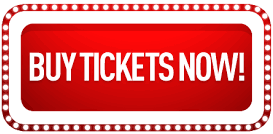 Laurel Smith: Director, Artistic Producer
Holly Meyer-Dymny: Set Designer
Bonnie Garland: Costume Designer, Props Coordinator
Graham Price: Lighting Designer
Liam Bain: Technical and Production Coordinator, Sound Designer
Matthew Behrens: Associate Producer, Dramaturge
Wesley McKenzie: Production Consultant
Stage Manager: Barbara McLean Wright
Starring:
Dana Fradkin
Douglas Walker
Patrick Young
Debra Hale
Alastair Love
Matthew Behrens
---
Pre-show Talks by Matthew Behrens, Associate Producer, explain the history, story, background, and social/cultural context of the play and playwright and are included with the price of your ticket. Pre-show Talks are presented at 1pm before each matinee, and at 7pm before each evening performance.
We are grateful that the production of Affairs of State is sponsored by The Hill Times.

AFFAIRS OF STATE is presented by special arrangement with CONCORD THEATRICALS.